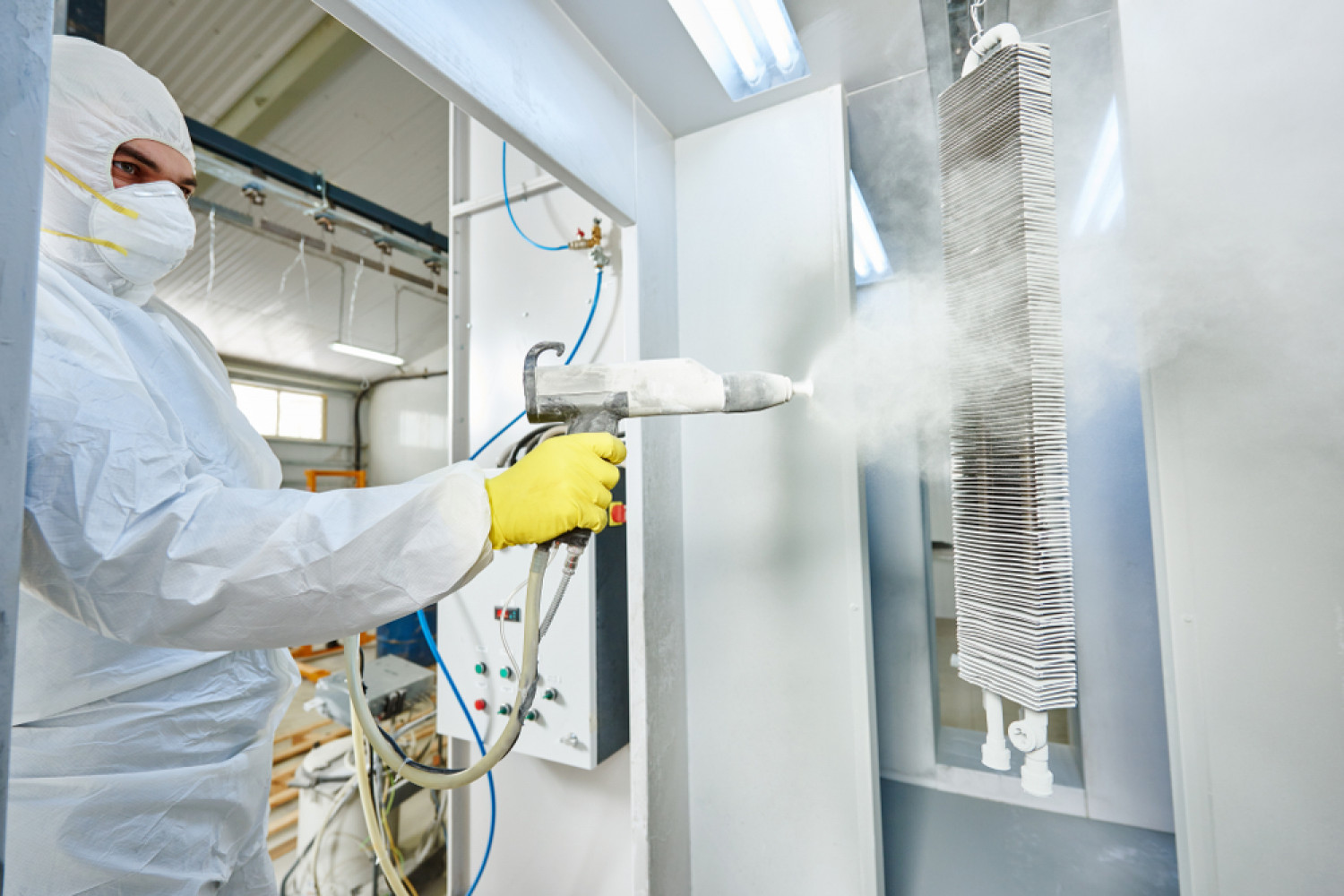 Apply Durable, High-Quality Finishes
Get production paint finishing in Wapato, West Richland, Yakima, WA and the Western Corridor
Industrial machinery and manufactured parts need professional-grade finishes that won't strip away under heavy use. If you need quality production paint finishing from Washington State to Southern California, turn to Patriot Companies LLC in Wapato, West Richland or Yakima, WA. Our versatile painting, finishing and coating processes can be applied to virtually any surface for long-lasting protection.

Wet paint or powder coating methods can be used depending on the material and desired appearance. A salt spray test may also be performed to ensure full corrosion resistance.

You can choose from a wide range of surface finishes, including:


Military CARC
Powder Coating
Wet Paint
Soft Touch Automotive
Elastomeric Polyurethane
Electro plating

Zinc
Anodizing
E Coat "Black"
Chrome
Tin
Chromate Conversion



What are the benefits of powder coating?
Powder coating is becoming increasingly popular for a wide range of applications. Compared to traditional liquid paint, powder coating is:
More durable
Longer-lasting
Less toxic to the environment
Powder coating can be enhanced with anti-corrosive or anti-abrasive properties, maintaining the quality of the coating for a longer period.